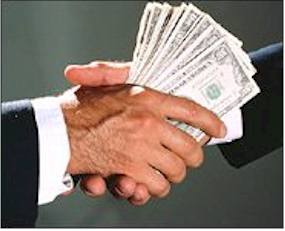 Our politicians claim to be concerned about our health, our freedom and our security. Yet they are financed by those who profit from our sickness, our vulnerability and our insecurity.
Private industry lobbyists wrote Obamacare and Dodd-Frank for their benefit. To this day, they continue to try to modify to legislation to their benefit. They even write the actual laws!
Here's the latest egregious example. Citigroup wrote—and got the Congresspeople in its pocket to pass—a law that lets banks trade derivatives with regular depositors' money. Check out NPR's article.